Achiever Summer Internship Programme
The Achiever Programme allows accounting, business and commerce students to gain paid work experience working in business and finance over their summer break. The brief was to create a campaign that would feature on social media as well as on-campus to capture the attention of eligible students and encourage them to apply. The campaign approach was to tell students what the Achiever Programme is by showing what it is not. This was done by using photography of objects associated with menial jobs students might usually do over summer. juxtaposed with the statement 2017 Achiever Programme: More than your usual summer job tag line.
Concept / Design / Tagline / Ad copy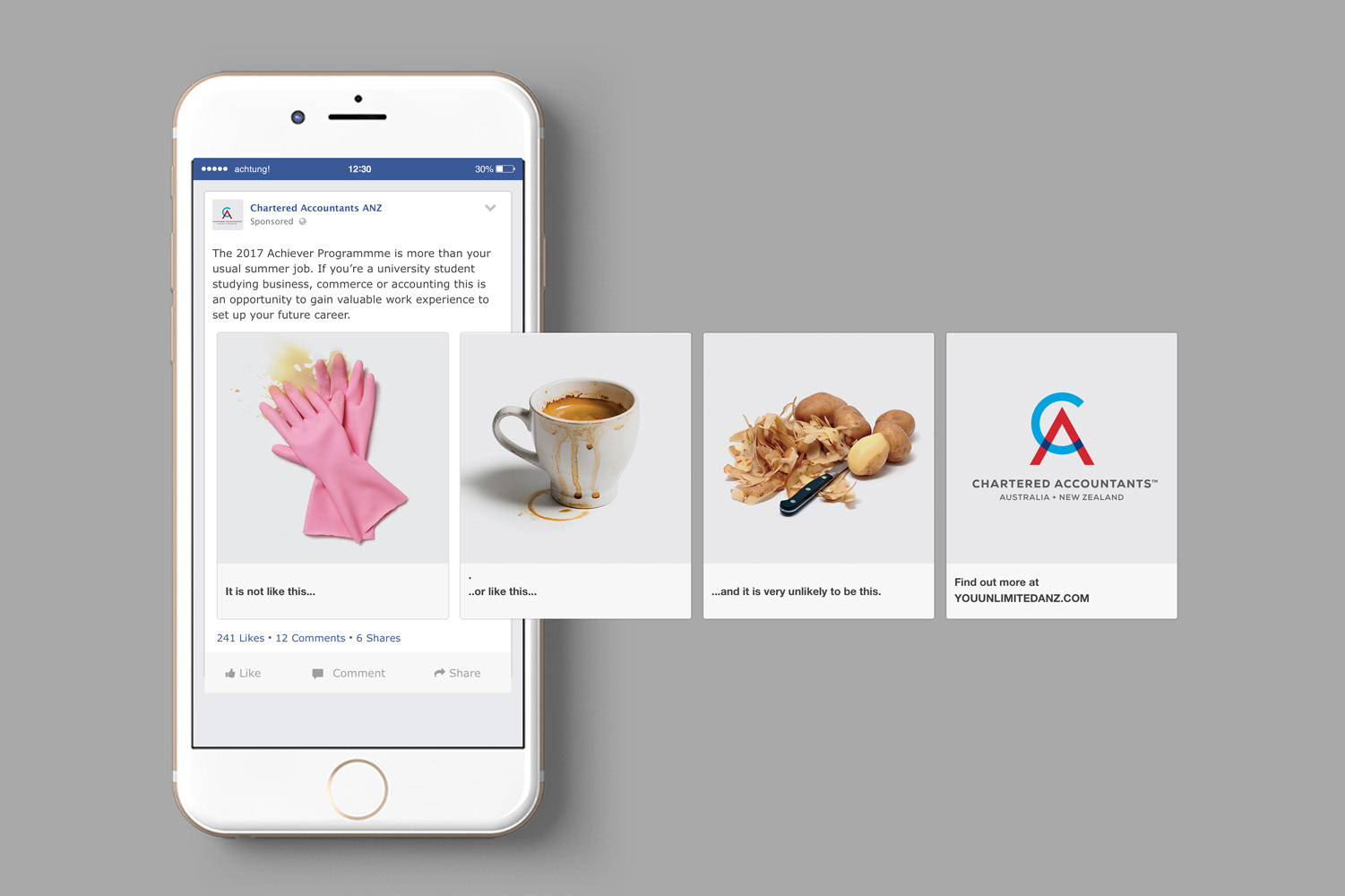 Instagram post copy written by the 
Digital Marketing Team.